Roofing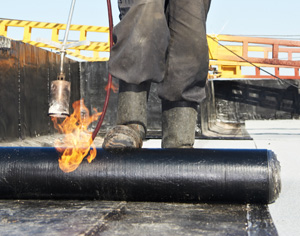 The Warko Group's Roofing Division specializes in commercial and institutional built-up, single ply, and metal roofing systems manufactured by the industry's top names. Some of which are:
Firestones Building Products Company
Carlisle Syntec Systems Inc.
The Garland Company
Tremco Roofing Systems
Johns-Manville Roofing Systems
GAF Materials Corporation
Siplast/ Icopal Roofing Systems
AEP-Span Metal Roofing
Firestone Unaclad Metal Products
Centria Architectural Systems
Englert Metal Roofing Systems
Imetco Metal Roofing Systems
In addition, we also specialize in below grade waterproofing systems, air and vapor barrier wall systems, composite metal panels, metal siding and soffit systems as well as all types of skylights, roof scuffles and smoke vent and all OSHA approved safety railing systems.
We are a full service roofing and architectural Sheetmetal contractor providing skilled union tradesmen to accomplish the most intricate and demanding construction projects.
Please contact us to discuss how we can meet your needs for any of the above listed services.