The WARKO Group offers exceptional service since 1956.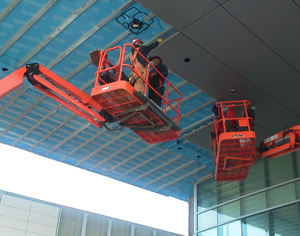 We base our professionalism on the principals of quality service and customer satisfaction. The Warko Group is signatory with the roofing, sheetmetal, plumbing, and pipefitting labor unions. We are members, and currently participate in the Building Industries Exchange, Sheetmetal Contractors Association, Roofing Contractors Association, and the National Roofing Contractors Association. The Warko Group also has affiliations with the American Subcontractors Association, the Mechanical Contractors Association, and the Keystone Business Club.
We invite you to compare our quality, talk to our customers, and even visit one of our projects in progress. You will see what we have done, what we are doing, and what we can do for you. There is no project too small or large for The Warko Group.