HVAC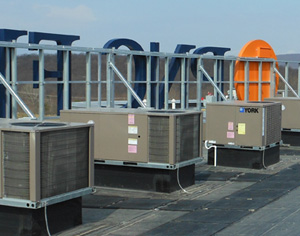 The Warko Group service department provides the following capabilities; as well as installations, support, service, and maintenance of the systems listed below.
Maintain ten full time service technicians on a 24/7 emergency service. All men are supplied with a stocked service van.
Our men are residing in areas surrounding our work area so as to provide quick service in most areas.
Most our technicians carry laptop computers loaded with the software for the above control systems.
Carry various certifications for Variable Frequency Drive installation and service.
Carry "Green Certification" for savings.
Possess design- build capability and plan and spec jobs.
Many of our technicians carry certifications in the following areas;

Rapid Engineering Make up air units
Johnson Controls (digital and basic)
Honeywell Control Systems
Liebert Factory Certified for start up and service
Factory training from manufacturers such as York, Trane, Carrier, McQuay and others
Wattmaster VVT Control systems
The experience that resides within our service department totals well over 200 years of combined experience.
We strive to provide quality service within a reasonable time frame to satisfy the demands that you or your operation may require. We realize that some operations have a greater importance and strive to respond as needed, by first having our men residing in areas that we service and not in a general area.
Please contact us to discuss how we can meet your needs for any of the above listed services.